One of the biggest lessons I have learned in the past year is that you have to start now. You should never wait for the right time. Why? Because the time is never going to be right. The earlier you start something, the better you will be at it.
For example, when I first got into investing, I had no idea how to do it. It seemed risky, and I was not sure if it was for me. People who have no idea what they are talking about compare investing in stocks to gambling. So I was afraid. But once I got into it and started learning about it, I wish I had started sooner.
Similarly, I always had a passion for blogging. I had started my first blog in 2016, but I could not be consistent with it. Then, a technical failure led me to quit blogging. After that, I did not know if I would ever get back to blogging. Now that I am doing good as a blogger, I only wish I hadn't given up. I could have been way ahead in the blogging game had I not quit back then.
The Right Time Is Now
Don't wait for the right time. Instead, take the time and make it right. Don't wait for something to happen for you to start. By the time that "something" happens, you will have lost many opportunities. Also, how do you know for sure that you will be ready to start when that moment arrives?
Mark Manson explains a principle called the 'do something' principle in his book The Subtle Art of Not Giving a F*ck. He says that action isn't just the effect of motivation. It's also the cause of it. When we have to do something, we usually wait for inspiration or motivation. We believe that lack of motivation leads us to procrastinate and not take action. Mark says it is not always that motivation leads to action. Instead, most of the time, taking action leads to motivation. Then, it leads to taking more action.
Similarly, whatever it is that you want to do, don't wait for the right moment. Don't say, "I will do it when X happens." Like me, you might end up wishing that you had done it sooner.
You want to start a side hustle, work on it from today.
You want to start reading books, go pick up a book now.
You want to start exercising, start today.
You want to tell your crush that you like them, do it now. Who knows what's going to happen tomorrow?
Why Start Now?
It is simple—the earlier you start, the better you will be at it. You will be able to learn from your mistakes and your overall journey. Even if you fail at it, you will at least know what went wrong, and you will have a chance to figure out a way to make it right.
For example, if you start investing early, you will learn about investing and also have the opportunity to earn a lot of money with compound interest. So, the earlier you invest, the sooner you can become financially independent.
By starting early, you will be able to take responsibility for your life. If you are waiting for someone or something to motivate you, that is not going to happen anytime soon. So start taking responsibility and be self-motivated.
Start Small
Starting now does not mean starting big. For example, if you want to start a business, you do not have to collect huge capital and find investors from the beginning. Instead, you can do small things like planning, research, networking, and learning about the business. Simply writing down the draft of your business plan is also a part of "starting now."
There is a saying, "start small, think big." That is what you should be doing. Start small and be persistent at it. For instance, if you want to start running, do not aim to run 10 km on the very first day. That is not possible. Start by running 1 km first. Then, do it every day. Slowly, you will increase your pace and distance.
What is Stopping You From Starting Now?
Ask yourself, "What is stopping me from starting now?" If you have an answer, think for a minute. Think deeply. Is that a genuine reason for you not to start now? Can't you do something about it today?
Most of the time, there is at least a small action you can take today to help you start. It can be a phone call, text message, email, or simply writing down your goals on a piece of paper.
Whatever you can do today, do it. Tomorrow, ask yourself again, "What can I do today?" and then do it. Repeat this process every day.
Remember, if you start today, you are already one step ahead of someone who is only thinking about starting.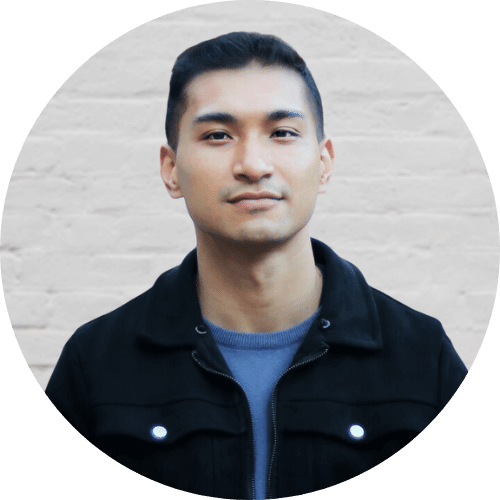 Biliz is a writer, creator, and entrepreneur. He writes about self-improvement and online writing. If you want to get inspired and learn more from him, subscribe to his newsletter. Also, check out his writing on Medium. See all his links here.