I don't watch vlogs that often on Youtube, especially now when every other person wants to film their life and upload it online.
I used to follow Casey Neistat's vlogs, but he doesn't do that anymore. So, there isn't anyone I like watching.
Sisan Baniya is a renowned vlogger/Youtuber from Nepal. I subscribed to his channel back in 2016 when he made funny videos and had just started vlogging. I followed his work for a few years, but I wasn't consistent with it.
The guy is great at what he does, and I admire him.
Recently, I noticed a video that Youtube recommended to me repeatedly. Whenever I watched some other videos, that video popped up every time on my recommended section.
It was Sisan Baniya's video about his family trip to Everest. I had no choice (literally) but to click on it to see what the fuss was about. And FYI, the video is almost an hour long. "It better be worth it," I thought.
EVEREST with FAMILY
I watched the video almost entirely, even though I skipped most parts of it because, you know, it's too long. The video was about his family trip to Everest. He, his parents, and his sister were part of it.
Usually, Sisan's travel videos include drone shots and amazing landscapes. This video wasn't one of them. It was raw and simple. It was amazing to watch this family adventure. I'm sure every viewer resonated with it—reminding them about their families.
I loved how everyone enjoyed their time together. The looks on the faces of proud parents were on another level. It's truly a dream for every son (or daughter) to make their parents proud of them.
The part that hit me the most was their time at Kala Patthar. Everything about that moment was magical. It gave me a sense of purpose in life—to do something bigger and make my parents proud just like Sisan.
Things I Learned From Sisan Baniya's Family Vlog
Besides it being too long, Sisan's family vlog was entertaining, informative, and truly inspiring for me. It changed my life perspective. Here are a few things I learned after watching his family video:
1. Experiences matter more in life than possessions
Sisan gets emotional when he speaks about what it meant for him to bring his parents on this adventure. Being mesmerized by the fantastic view, he says:
"Out of all the luxuries that I've had in life, that I've been fortunate enough to have experienced, this event kind of seemed unfair to be compared with anything else."

"I'm just going to travel first. Only then, I will fufill other needs like having a house, car, and other life-possessions."

"No matter how much you earn, these are the experiences."
When we are about to leave this world, we won't remember how many cars we bought or how much money we have in the bank. It's the experiences, the times we spend with loved ones that we will remember.
Make memories today. Live for today.
This reminds me of a dialogue from the Bollywood movie Zindagi Na Milegi Dobara. In one of the scenes, Katrina Kaif says to Hritik Roshan:
"Seize the day, my friend. Live this day to the fullest, then you can think about when you're 40."
2. Family is everything
It sounds cliché, but it is true. I always say that friends come and go, but family stays forever. When you are in your 40s and 50s, the only people who matter to you will be your spouse, kids, and parents.
Sure, you need friends too. But I can assure you that you won't have many friends whom you can truly count on.
Family supports you no matter what. They are there for you during your happy days and your sad days. Even when you screw up doing something terrible, they will forgive you.
Everyone may not be fortunate enough to have a family. Some do not speak with their families due to various circumstances, while others have lost their families. So, they can't talk to them even if they want to.
Those who have a family should be grateful. Appreciate their effort and thank them for being there for you.
I feel incredibly fortunate to have supportive parents and loved ones. I'm grateful every day.
3. Make your parents proud
Sisan made his parents proud. We all can see that in his video. Both his parents had the best time of their lives, which they confess in the vlog.
As a son or daughter, nothing is more satisfying than hearing your parents say, "I'm proud of you."
We all have moments of ups and downs with our parents. We fight with them, disagree on certain things, and sometimes, we don't speak to them. Whatever the circumstance, our parents will always appreciate the success we achieve in life.
Sisan has deeply inspired me to do and achieve things in life so that I can make my parents proud of me.
I was already on that path before watching his vlog. But now, it has pushed me to another level.
4. The most significant success is happiness
We all want to be happy. But happiness means different to each of us. For some, making a lot of money can be happiness. For others, it could be traveling the world, pursuing their life goals, being successful, etc.
However, success and happiness are different. Being successful might not always bring joy. For instance, many wealthy people have achieved success in life. But they aren't necessarily happy.
On the other hand, being happy is a success in itself. If you don't have a lot of money but are happy in life, that is a success. Many people, especially those living in the rural parts of Nepal, have less, but they are happy. They smile and treat others humbly. They don't need a big house or fancy cars. Instead, they are satisfied with what they have.
When I saw Sisan's parents dancing, playing, and having fun, I thought, "This is what success looks like; making your parents happy and proud."
5. If you can dream it, you can achieve it
"Dream big," as they say. Sisan did not plan this trip suddenly. He dreamt about it five years ago. As he says in the video:
"I said I would make this trip possible about 2-3 years ago. I had dreamt about it 5 years ago and today, my dream came true. You can do it too."
We often underestimate how powerful it is to dream big. It is usually our self-doubt that crushes our dreams.
It takes hard work to get to where you want to be. But if you have the determination to do it, nothing is impossible. No dream is unachievable.
Your life is in your hands. Your choices and actions determine how successful you become.
So, dream big. Work big. Live big.
A New Life Perspective
Sisan says in the video, "I'm not going to take great shots. I just want to enjoy the view. I just want to live." That's it. That's my new life perspective: to live.
I don't want to work stressfully at a job I hate, and I don't want to make huge money. I just want to live.
It's the small things that matter. Things like seeing a smile on your mother's face, spending time with your loved ones, and doing the things that make you happy in life.
You have to work in life, sure. You have to earn money to live, sure. But for what?
For making memories and experiencing more incredible things in life.
To everyone reading this, I want to say this:
Live today. Tomorrow is promised to no one.
---
Here's Sisan Baniya's vlog, if you haven't watched it yet: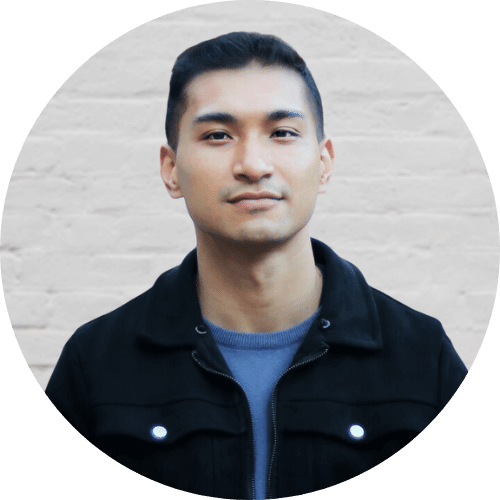 Biliz is a writer, creator, and entrepreneur. He writes about self-improvement and online writing. If you want to get inspired and learn more from him, subscribe to his newsletter. Also, check out his writing on Medium. See all his links here.