(Download my FREE eBook 'The Basics of Investing in the Stock Market of Nepal'.)
The number of investors in the stock market of Nepal has been increasing immensely. Within one year, the number of IPO applicants has almost tripled in number.
However, most of the new investors only seem to be active in the primary market of Nepal. It means that they only know how to apply for an IPO (Initial Public Offering). Most of them have no idea of how to invest in the secondary market of Nepal. I have gotten many questions from friends and other people regarding how they can invest in the secondary market. I wish to help them through this article.
Before I begin, you should know the basics of the stock market. I have written a few articles previously on this topic. If you haven't checked them out, you probably should. It will give you the idea of the following:
What is the stock market?

How does it work?

How to start investing in the stock market?

A brief history of the stock market.

A few essential points to know before you invest.
If you are already aware of these things, you can skip reading the previous articles.
Here are the links to my previous articles:
The Secondary Stock Market of Nepal
I have briefly discussed the secondary stock market and the steps to invest in this market in the previous articles (no. 2). In this article, I will talk about it in more detail.
Firstly, what is the secondary market? It is the market where investors can trade shares of companies listed on the Nepal Stock Exchange (NEPSE). When you first buy stocks in the primary market through an IPO, the shares are not listed on NEPSE. It is only after the allotment process that the shares get listed.
Once the shares are listed, and the first trade takes place, a new price is set for that particular stock.
So when a buyer agrees to purchase the stock at a certain price that the seller has asked for, that price becomes the LTP (Last Traded Price) of the stock (Supply and Demand, as explained in detail in article no. 1). If you want to buy that stock, you will have to set a price close to the LTP. The LTP at the end of the market time will be the closing price of the stock for that day.
What You Need to Invest in the Secondary Market of Nepal
Although this has already been discussed in my previous post, I'm going to share it again because you must have these things to invest in the secondary market.
1. Demat Account
If you have invested in IPOs, you probably have a Demat account in your name. A Demat account is an account to store your shares, just like a bank account stores your money. It is compulsory to have a Demat account to invest in the stock market. To open a Demat account, you can go to any of the companies licensed by SEBON as a Depository Participant (DP). Usually, banks, merchant banks, and stockbrokers are licensed to open a Demat account for their clients. These companies will take a certain fee for opening your Demat account. Then, the DP will provide you with your Demat account number (also known as BOID) and MeroShare credentials.
2. MeroShare Account
A MeroShare account is an account that gives you access to your shares electronically. This account allows you to view the details of your shareholdings and the current value of your portfolio. Furthermore, it also gives access to your transaction history and your purchase sources. Applying IPOs, FPOs, right shares, etc., can also be done through your MeroShare account. Your MeroShare account is usually opened along with your Demat account if you specify it clearly while filling up the form for your Demat account. To access your MeroShare account, you have to go to https://meroshare.cdsc.com.np/ and log in with the credentials provided by your DP.
3. Stockbroker/Trading Account
If you want to buy/sell shares in the secondary market, you need a stockbroker account. A stockbroker buys and sells shares on behalf of clients. There are currently about 50 stockbrokers in Nepal. You can find the appropriate stockbroker and open an account with them. Some stockbrokers are licensed as DP, which means you can open your Demat account, MeroShare account, and stockbroker account all at the same place.
A trading account gives you access to an online system known as the Trade Management System (TMS), where you can place your buy/sell orders yourself. You will not need to call your broker to place the order. Further, you can also open your trading account at the stockbroker's office itself. Your stockbroker will provide you with the process and other details necessary for the trading account. Stockbrokers usually ask for collateral when you open a trading account with them. Collateral is an assurance amount (either in cash or cheque) that allows you to purchase shares worth four times the amount you have provided as collateral to the broker. For example, if you want to purchase shares worth Rs. 1,00,000 through the trading account, you will have to provide a collateral amount of Rs. 25,000 to the broker.
(It is better to call the stockbroker and ask them about the process of opening stockbroker and trading accounts. Different brokers have different ways to do so. Some allow you to open a trading account online, while others ask you to visit their office and submit the documents. Usually, the documents required are a KYC form, a Citizenship copy, a DP confirmation letter, a TMS agreement form, and a cheque for collateral. The documents will also be available on the broker's website.)
4. Bank Account
It is quite obvious that you need money to buy shares. Therefore, you must link your bank account with your Demat account, MeroShare account, and stockbroker account. If you purchase an IPO, the amount will be automatically deducted from your bank account, which you have linked with your Demat/MeroShare account. In the secondary market, however, you can pay your broker from any of your bank accounts. A bank account is also required when you receive cash dividends. The dividend amount will be automatically credited to your respective bank account.
How To Invest In The Secondary Stock Market of Nepal?
Follow these steps to start investing in the secondary market of Nepal.
1. Pick a stock
The first thing you need to do is pick a stock that you are interested in buying or selling. Then, you need to find out the current trading price of that stock. You can do that in the market depth section of the NESPE website or that of the TMS. You can also see the number of stock orders (quantity) that the buyers and sellers place for that particular stock.
2. Decide the Price and Quantity
After picking your stock, you must also decide how much of that stock you want to buy and at what price. Before you place your order, you have to be clear about the price and quantity. It is for both buy and sell. In the case of selling, you need the shares in your Demat account before you sell them. Otherwise, it will not be a valid order.
3. Place the Order (Use Any One of These)
a) Offline Order
There are two different ways you can invest in the secondary market – online and offline. The offline method is where you call your stockbroker to place your orders to make the transaction.
After you have picked your desired stock and decided the price/quantity, you have to call your stockbroker and ask them to place the order for you. Make sure that you set your price by looking at the LTP and the buy/sell prices in the market depth. By doing this, you will have a high chance of making your transaction happen. If your transaction does not happen during the day, your order will be canceled, and you will have to place a new order again the next trading day.
Your broker will inform you via text message/phone call/email at the end of the working day if the transaction takes place. You can also check this through the TMS if you are trading online.
b) Online Order
The online method is where you place the buy/sell order by yourself through TMS. Make sure that you have opened a TMS account and it is activated. In order to purchase shares, you must have submitted the collateral amount to your broker. You do not need collateral to sell shares.
You can also view the market depth from your TMS account.
To place your buy/sell order through TMS, you need to know how to use the system. You can learn it in this video in detail.
4. EDIS (Only Required for SELL)
EDIS stands for Electronic Deposit Instruction Slip. You use it to transfer the shares in your Demat account to the broker's account. EDIS is only necessary when you sell your shares. You don't have to use EDIS when you buy shares.
Share transfer using EDIS is done through your MeroShare account. So, you need to follow certain steps inside your MeroShare account to complete the share transfer process. Watch this video to understand the entire process in detail.
5. Final Steps
BUY: If you had bought shares, you would have to pay your broker within a few days. You can do so either by submitting a cheque or through an online medium like ConnectIPS. The broker will credit the shares to your Demat account within 5-7 days of the transaction if you have paid them in time. If that does not happen, call the broker.
SELL: If you had sold shares, first, you need to transfer the shares from your Demat account to the broker's account through EDIS. Then, you can collect your cheque from the broker within 5-7 days of the transaction. You can also ask them to pay you via ConnectIPS.
In Conclusion
I hope this article was helpful to those who were in doubt about the process of investing in the secondary market of Nepal. Make sure you have watched the two videos I have recommended in this article. The process of investing in the secondary market is not as complicated as it seems, especially now that there is an online system. But remember, as I have said in my previous article, I highly recommend you study the company properly before you purchase the shares in the secondary market, especially if you are a new investor.
Summary
How To Invest In The Secondary Stock Market of Nepal?
Requirements: Demat account, Mero share account, stockbroker/trading account, and bank account
Pick a stock
Decide the price and quantity
Place the order
EDIS (for sell)
Frequently Asked Questions (FAQs)
1. How many stock markets are there in Nepal?
Currently, there is only one stock market in Nepal. It's the Nepal Stock Exchange (NEPSE).
2. How can I invest in the Nepal stock market?
To invest in the primary stock market of Nepal, you need a Demat account, Meroshare account, and a bank account. You can invest in IPOs and FPOs from your Meroshare account.
To invest in the secondary stock market of Nepal, you will also need a stockbroker/trading account. You can use the online trading system (TMS) or invest in stocks offline by calling/visiting the stockbroker's office. The details have been explained in the above article.
3. How can I learn about the Nepal stock market?
You can learn about the Nepal stock market for free online from different blogs and Youtube channels. Furthermore, you can also take share training in Nepal. However, the most convenient way to learn about the stock market is to start investing. You don't have to invest large sums of money. Instead, you can start with small investments (Rs. 5,000 to 10,000) and learn how the market works first. Lastly, you must always remain informed about the market by reading news about companies and market trends.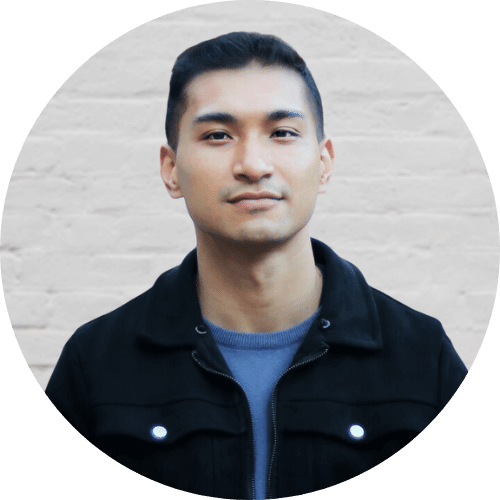 Biliz is a writer, creator, and entrepreneur. He writes about self-improvement and online writing. If you want to get inspired and learn more from him, subscribe to his newsletter. Also, check out his writing on Medium. See all his links here.