This is my 50th post on this blog.
A year ago, I had never written a single article because I did not know I could write.
I started this blog out of boredom during the COVID-19 lockdown. Today, it has become a big part of my life. What started out as a way to pass my time, has given me a new meaning in life. I can call myself a writer now.
This article is just a quick reflection on how writing has changed my life.
I have not written for big publications (yet). I have not written viral articles. I don't have hundreds and thousands of readers every day.
That is completely fine because these were never my intentions. I still don't care about these things.
I write because I love to write. It's that simple.
Writing has taught me a lot of things in life. I have learned to express myself better. My thinking capacity has grown. I have learned to do more of the things that I love. I have had more opportunities in life because of my writing. My life has become disciplined and fun at the same time.
This is a whole new world I have discovered. I read and follow the work of other writers on sites like Medium, Vocal Media, Addicted2Success, etc. I have learned so much from these writers. They are my mentors, guides, and inspiration. Even though I do not know them personally, I would like to acknowledge them. I never took any course in writing. I learned almost everything about writing from them.
Writing is something that everyone should do. Like I have said in my recent article, everyone is a writer. We write emails, text messages, social media posts, tweets, comments, etc., almost on a daily basis. Writing is basically about expressing your thoughts, feelings, and stories. You do the same when you are writing emails, text messages, and social media posts. If you can learn to express more deeply, you can write 1000-word articles every day.
I have made writing a daily habit. I don't necessarily write long articles every day, but I make sure to write something because I have to exercise my writing muscle. If I don't do it, my muscles get loose.
I take writing as a job now, where I show up every day to write. Writing makes me feel free. So I have no intention of stopping anytime soon.
Lastly, I want to acknowledge my readers. Even though I say that I don't write for the views, I appreciate you all taking the time to read my articles. So I would like to thank every single one of you.
If you like my articles, please subscribe to my blog by dropping your emails below (or here). I will be putting out more awesome content that will be of great value to you. So make sure you don't miss out on them.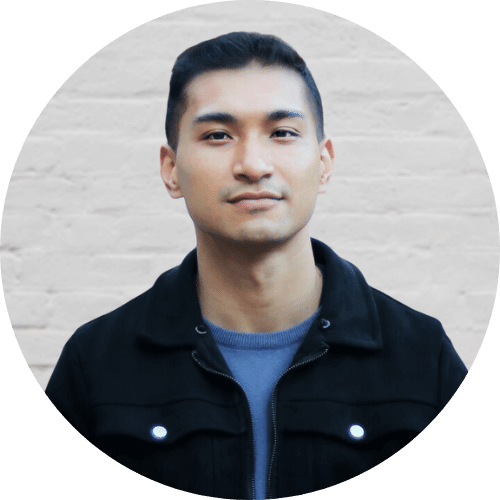 Biliz is a writer, creator, and entrepreneur. He writes about self-improvement and online writing. If you want to get inspired and learn more from him, subscribe to his newsletter. Also, check out his writing on Medium. See all his links here.