LinkedIn is one of the best platforms to share your work and connect with people in your niche. Most people see it as an online CV, but it's more than that.
If you use LinkedIn precisely, it will not just help you find jobs but also grow your personal brand.
I've been following some of the best LinkedIn creators, Tim Denning and Justin Welsh. They provide a lot of valuable content on the platform. Furthermore, they have grown their personal brands and online presence by leveraging LinkedIn.
I have seen many other creators do the same and gain many followers on LinkedIn. So, I wanted to try their strategies.
Honestly, I haven't made it big on LinkedIn (yet). But I have seen positive changes since I started implementing these growth strategies.
I'll share five of the top LinkedIn growth hacks that will help you enhance your LinkedIn game.
1. Post often
Your goal on LinkedIn should be to let people know that you exist. The best way to do that is to show up and post often.
Do it every day. Connect with people and build your network. It allows you to attract more opportunities.
LinkedIn is a place where you can find CEOs, managers, and HR representatives from big companies. Most of them are active on LinkedIn. Aim to catch their eye.
Make content so that they see you and want to connect with you. You can even get hired by top companies just by posting on LinkedIn.
I have never approached a single one of my clients by myself. Instead, they found me on LinkedIn. The first thing they do is DM me saying that they like my work and ask me if I'm available for work.
If you want to be heard and recognized, start posting on LinkedIn every day.
2. Experiment with posts
So, you are ready to post on LinkedIn. But your question is, "What do I post?"
What are the topics that interest you?
What are your skills?
Which industry do you work in?
What are your hobbies and passion?
Do you have life experiences that changed your life and could also change other people's lives?
Post about your skills, work, passion, and life experiences.
The most important thing you should not forget when posting is to create value for the readers.
Even when sharing your experience and story, don't make it about yourself. Instead, add value to people through your experience. When a reader sees a post, he or she thinks, "Well, what's in it for me?"
I recommend you write short posts (100-150 words) using just text.
You can experiment by posting pictures, videos, quotes, etc.
Never post memes. Yes, they can be fun to read, but they are unprofessional on LinkedIn. Find some other place to post memes.
Also, don't post selfies of yourself with your cat. Do it on Instagram or Snapchat.
3. Share your story
People connect more with personal stories. However, they seek authenticity.
If you ask people to do something like reading books (for example), make sure you are a consistent reader yourself. Similarly, don't tell them to wake up at 5:30 a.m. if you wake up at 8 a.m.
Share your stories and experiences that add value to readers.
We all have life experiences that teach us something. Share yours. It can be related to work, travel, or life in general.
4. Engage with others
When someone in your connection engages with other people's posts, they show up on your feed. It is a powerful LinkedIn growth strategy.
If you want other people to see you on their feeds, engage with their posts.
React to posts and respond to them. You can even send a DM to the person, saying that you liked what they shared.
A secret tip that works like magic is responding to big accounts' posts. By that, I mean posts from people with a large LinkedIn following.
5. Update your profile
It is crucial to keep your profile updated.
Post a good picture of yourself. No selfies, again, please. Use a good headshot instead.
Write an accurate description and headline. People who visit your profile should be clear about what you do. They shouldn't get confused.
Highlight your work and skills on your LinkedIn profile.
Final thought
LinkedIn is a great place to share your work and connect with people. Furthermore, you can find new opportunities that can accelerate your career to another level.
Ever since I understood the power of LinkedIn, I have focused on growing my profile and reaching out to more people.
As I said, I haven't grown massively on the platform, but I have seen positive changes. People have started engaging with me and my content more.
Whatever you do, whoever you are, LinkedIn can be beneficial for growing your work profile. Whether you are seeking a new job opportunity or a place to show your work as a creator, LinkedIn is the place for you. You can even build an audience by being consistent on LinkedIn.
So, update your LinkedIn profile and start posting and engaging with others.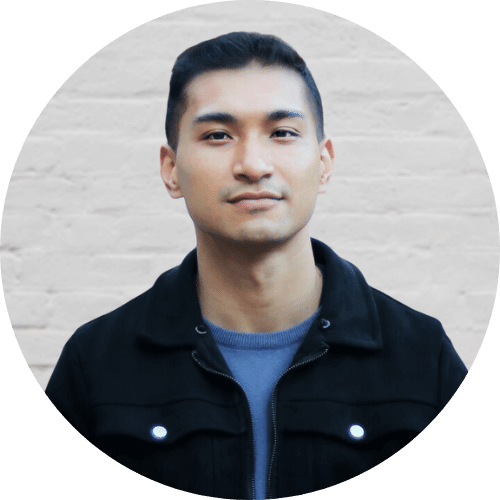 Biliz is a writer, creator, and entrepreneur. He writes about self-improvement and online writing. If you want to get inspired and learn more from him, subscribe to his newsletter. Also, check out his writing on Medium. See all his links here.