Before I begin today's piece, I'd like you to fill out a seven-question survey that will only take 30 seconds of your time. The survey is entirely anonymous. My goal is to know who you are so I can write more valuable content for you.
I would really appreciate it if you would complete the survey and help me.
Click here to access the survey.
Now let's talk about the art of writing online.
---
My friends often ask me about writing online. They say they are impressed by how I've grown to become a writer/blogger.
Then, I tell them that they should start writing online too.
Their response:
I don't know how to write as you do.
I'm not a writer.
I haven't written anything before.
I started a blog two years ago to pass my time during the Covid lockdown. Believe it or not, I knew nothing about writing online at the time.
It started as a hobby. Later, it turned out to be something that I loved doing. Moving to today, I have:
written 200+ articles online,
self-published 3 e-books,
achieved 3x top writer's badges in Writing, Reading, and Books on Medium,
gained 1.6k followers on Medium,
collected 600+ emails from subscribers,
worked with multiple freelance clients in and out of the country.
I'm not saying all these to brag. I'm just showing you the power of writing online.
How Writing Online Can Impact Your Life
Since I started writing online, I have noticed severe changes in my life. Writing has not only helped me grow my personal brand, but it has made me a better person.
I learned about life through my writing. It has improved my habits, changed my perspective on life, and allowed me to earn money online.
If you want to improve your life, you should start writing online. But how?
When I tell you to write, I do not mean you should start blogging or freelancing like me. There are different forms of writing, and the most basic is journaling. No, it's not online, but it will help you get there.
Begin by writing your thoughts, ideas, feelings, and events of the day. This form of writing will help you in many ways. For instance, journaling will help you keep track of your life, reduce stress, set goals, find ideas, and express gratitude.
Journaling is easy because you don't do it for anyone but yourself.
Next, you should write online. But again, what do you write about?
First, do a brief self-assessment.
What are the topics that interest you?
What are your skills?
Which industry do you work in?
What are your hobbies and passion?
Do you have life experiences that changed your life and could also change other people's lives?
Talk about what you know. That is how you start writing online. Do some research, if necessary. Read books and articles on the topics you like.
Most people worry about writing with perfect grammar, spelling, and structure. Yes, these things matter, but not when you are a beginner. Don't strive to write the perfect post. It takes time. So, focus on expressing yourself and your ideas.
Writing online can help you build your personal brand, connect with people that have similar interests, and earn passive income. However, the most significant part of writing online is that your work will be known forever.
I once wrote a guest post for a popular finance website. The article brought massive traffic to my blog. Further, it got me 400+ e-book downloads. It is still one of my top sources of online traffic.
Everyone should write online. But where do you start?
How to Start Writing Online
The first thing you must do is eliminate all the negative beliefs about online writing. As I said, you will not be writing perfectly from the start. Get rid of your insecurities and write what you know instead.
Secondly, understand that everyone is a writer. Every day, we write emails, text messages, social media captions, notes, journals, to-do lists, goals, etc. You are a writer if you know how to write any of these. Congratulations, that's a start. You can become an excellent writer in a few months if you practice writing daily.
Lastly, people ask me about platforms to write on. They are unsure whether they should start a blog or write on social media.
There are many platforms where you can write for free. Further, these platforms also help you share your writing with an audience. Let's discuss some of these platforms.
Social media
The most accessible place to start writing is on social media. You can post stories and articles on Facebook, LinkedIn, Twitter, and Instagram. However, each of these has its significance.
For instance, if you want to write articles or long posts, LinkedIn is the place to start. Similarly, if you want to write short and informative writings, Twitter is good.
I would recommend you use LinkedIn and Twitter for your writing.
Free writing websites
If you are serious about writing, it's best to join a writing platform for free. Medium is the best place to start. It allows you to read, write, and connect with other writers. However, you need to pay ($5/month) to read unlimited articles on Medium. But there is no limitation for writing.
Similarly, you have Blogger, WordPress, Vocal Media, and Quora. Choose one (or multiple platforms) and start writing.
Blog
Starting a blog is also an option. However, it will cost you money to get your domain and hosting. But that is affordable as you can get it for a low price.
I started writing on a free blog hosted on Blogger. I wrote a few articles there. Later, I purchased a domain and hosting as I became serious about writing.
A significant advantage of having your blog is that it allows you to control your writing. There are no restrictions. Further, you can customize your blog any way you want. You also have the option to monetize it later.
Newsletter
Newsletters have become popular these days. For those who don't know about a newsletter, it is where you share articles, news, or anything you want, directly with your email subscribers.
Substack, Beehiiv, Mailchimp, and Convertkit are a few renowned newsletter platforms.
Newsletters assure that your readers have found your writing.
(If you haven't already, join my newsletter with 600+ readers by clicking here.)
Monetization: How to Make Money Writing Online
I wasn't aware of monetizing my writing when I started two years ago. I only had a brief idea about Google Adsense, which turned out to be entirely wrong. My perception was that if you could monetize your blog with Adsense, you would start earning hundreds of dollars every month. But I was wrong. In my first month, I didn't even make $0.5.
Now, I have stopped using display ads almost entirely.
Adsense didn't work. So, I had no idea how I could make money writing online. Luckily, I continued writing even though I wasn't making any money. I kept writing for free on my blog and Medium.
My writing improved, and I connected with writers who made money online. Through them, I identified other ways of making money online, like:
Affiliate marketing
Sponsored ads
Paid posts
Digital products
Sadly, I couldn't implement these in my writing because my country does not support online payment systems. Yet, I still wrote for free. My only income at the time was through display ads, which was significantly low.
I used to share my writing on LinkedIn. So, that became my strength, and more people connected with me. They began reading my stuff.
It landed me my first international freelance client. I was happy to write for him and make money online.
Then, I wrote e-books and gave them away for free. In exchange, I collected emails. I monetized my third e-book, which brought me a significant income.
Now, I am on the verge of making online income using other strategies, mainly sponsored ads and affiliate marketing. But more on that later.
Takeaway
Writing online is something I love doing. It was never about making money or building my personal brand. These were the results of consistently writing online for free.
I have always dreamed of working for myself. I was never happy while working a 9-5 job in the past. Online writing has allowed me to get closer to my dream. Today, people read my work, connect with me, and ask me for advice. It makes me happy.
Writing online opens the doors of opportunity. Start writing online, and you will see for yourself.
I assure you that writing will have a severe impact on your life. But you have to be consistent with it. Moreover, you have to be patient and not expect miracles to happen in a short time.
Remember: One blog post can change your life. But it can take for you to write 100 posts to get that one post.
Thank you for reading. If you have any queries about writing, I would be happy to answer them. Also, subscribe here to learn more about personal growth and writing.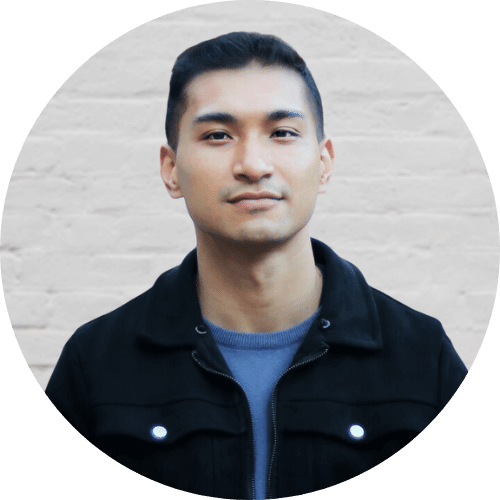 Biliz is a writer, creator, and entrepreneur. He writes about self-improvement and online writing. If you want to get inspired and learn more from him, subscribe to his newsletter. Also, check out his writing on Medium. See all his links here.