I have been a blogger for two years now. It started as a way to pass my time during the lockdown in 2020. I was home, thinking of creative things to do. Blogging was something I'd tried before but failed. I wanted to give it another shot.
Luckily, this time it worked, and I started a successful blog.
I have been writing and creating content consistently for the past two years. I run several blogs in different niches. In this article, I want to share what it is like being a blogger in Nepal.
If you are an aspiring blogger in Nepal, you're not going to like what I'm about to say. It is not easy to make it as a blogger here.
The following are some of my lessons and experiences as a blogger in Nepal.
Make Content for Readers
Your readers depend on the type of your blog niche. For instance, if your blog is about fitness, people interested in health and diet will be your readers. Similarly, people looking for adventures will read your blog if it is about travel.
Nepal is a small country, so the number of readers interested in your blog topics will be limited. If you blog about something that might attract international readers, you still won't succeed much because of the high competition.
So, you are more likely to succeed as a blogger in Nepal if you create content about what people want to read. The most popular topics—with a high number of readers—in Nepal for blogging that I have seen throughout the years are the stock market, news/events, personal finance, travel, technology, and food.
Read: 6 Popular Blog Topics And Ideas For Nepali Bloggers
Forget the Money
Yes, you heard that right. If your sole purpose of blogging is to make money, you better not get into it. I'm sure you have read stories about how bloggers make thousands of dollars each month. That sounds intriguing. However, the truth is that it takes years of hard work to make such income from blogging.
Unfortunately, we have limited sources of income from blogging in Nepal. The most common way to earn money blogging is through display advertisements. Bloggers use Google AdSense or other advertisement programs to monetize their blogs.
But, income from such programs depends on your traffic. It means that just putting ads on every blog page will not guarantee your earning. People have to visit your website and click on the ads. However, some programs also pay you for ad impressions.
Besides ads, you can also make money from other sources like affiliate marketing, paid reviews, selling products, etc. But, again, earning through these sources is easier said than done, especially for Nepali bloggers.
Why?
There are fewer affiliate programs that you can make money from in Nepal. The Daraz Affiliate program is a common one used by creators. But, again, you need good web traffic (or at least 10k social media followers) to be eligible for the program. Other international affiliate programs work here, but you cannot make money if your readers are not interested.
I've seen bloggers talk about the Amazon affiliate program in Nepal. I find it funny because if it were possible here, they would be using it instead of only writing about it on their blogs for content purposes. As of writing this post, the Amazon affiliate program is unavailable in Nepal. I know it because I have tried it. I hope we get it here soon.
There is also an issue of payment gateways for bloggers to earn internationally. Unfortunately, PayPal has not been officially approved for people living in Nepal.
The only way you can truly make good money from blogging is if you have high web traffic. More readers equal more money.
Read:
Improved Skills
The good aspect of blogging in Nepal is improving your skills. To start a blog, you need a few essential things—a domain name, web hosting, and content management system like WordPress, Blogger, Joomla, etc. So, even if you are not a "tech" person, you must learn how to create content for your blog.
Blogging improves skills like writing, designing, web management, search engine optimization (SEO), online marketing, etc. As a blogger, I have learned and improved all these skills throughout the years.
It will be a massive advantage if you are from a tech background (like me). However, that doesn't mean that other people cannot obtain these skills. You can learn them for free on YouTube and other online platforms.
Remember, the more skills you have, the better your chances to succeed as a blogger.
More Opportunities
When I started this blog, I did not have any goals. For instance, I had no intentions of making money, did not plan blog topics, and did not have the skills. I did it purely out of boredom. But, I enjoyed doing it once I started. So I continued.
Blogging led me to several opportunities. I consistently wrote articles (for free) on my blog for almost a year. After a year, I got many opportunities from people and companies to write for them.
I could leverage my social media accounts (especially LinkedIn) to connect with businesses. They saw my work and wanted to hire me for writing services.
(Shameless self-promotion: If you want to work with me, I am available for hire. Check out my services and contact me here.)
Similarly, I got the opportunity to speak about blogging and learning on a podcast with Mr. Umes Shrestha. It also happened because he came across my blog and found it fascinating.
So, even if you cannot make money directly from blogging in Nepal, it can lead you to many unexpected opportunities. It might be helpful for your career.
You 'Have to' be Passionate
Why do you want to start a blog? We have different reasons for it. Whatever the reason, you have to be passionate to achieve success.
Writing ten articles and thinking you will make a thousand dollars per month is like doing crunches for three days expecting to have six-pack abs. You have to put in the work if you want to succeed. And, you can only do the job with great effort if you are passionate about it.
How to know if you are passionate about blogging?
Ask yourself, "Would I do it if I made no money or if no one read my articles?" For me, the answer is "yes." I blogged for free for more than six months. Back then, I had at most ten views per day. I had zero views some days, and I would be okay with that.
I never made real money from blogging until after a year. So, it was my passion—the love for what I do—that made me stick around for so long.
If you do not feel passionate about blogging, don't do it.
Most Importantly, Start!
Many people tell me that they want to start a blog too. They ask for my advice on how to do so. Then, I ask them what they want to blog about. More than ninety percent of them don't have the answer to that, which is fine. Even I did not know what I was doing when I started.
So I tell them to buy a domain and web hosting to start a website and start writing a few articles. I ask them to experiment with different topics to figure out what they want (like I did). That's where most of them back out and change the topic of conversation. When it comes to doing the work and taking action, they suddenly don't want to do it anymore.
A domain and cheap web hosting will not cost more than Rs. 3,000 per year for beginners. (Get yours now at AGM Web hosting Nepal here [affiliate link]). If you are genuinely passionate about something, you need to invest in yourself.
You will not know what you want unless you make the first step to start. Once you make a monetary investment, you are bound to take action. Learn the skills for free online. I did it the same way. It only takes a few minutes to set up a website and start a blog. If you don't have a few minutes to invest in yourself, you cannot succeed as a blogger.
So, just start. By starting, you are already one step ahead of those who are just thinking about it.
Finally
I hope this article was helpful for the bloggers and aspiring bloggers in Nepal. I want to invite you to join a bloggers' forum that I started with my team to help aspiring bloggers.
You can ask questions, provide solutions, share information/tools/techniques, and learn from others in the forum. Our goal is to enhance the blogging community in Nepal and help each other grow.
If you are interested, please join the forum here.
And, if you have any queries related to blogging, leave a reply on this post or contact me directly. I would be happy to hear your story and help you.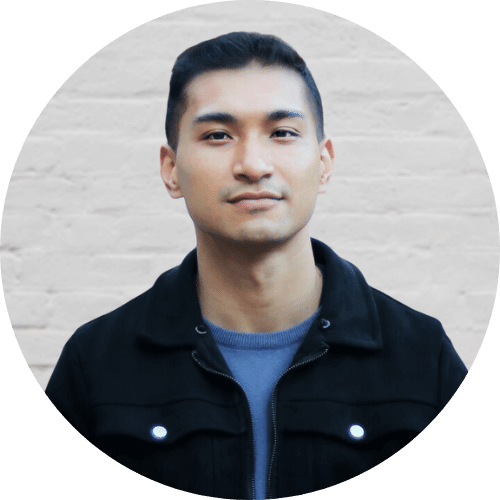 Biliz is a writer, creator, and entrepreneur. He writes about self-improvement and online writing. If you want to get inspired and learn more from him, subscribe to his newsletter. Also, check out his writing on Medium. See all his links here.