I love to write. I did not know that until I started writing for fun. Sometimes, things happen in unexpected ways. My writing journey began as a way to spend my boring time. But now, it has become one of the most important parts of my life.
When I started writing, I had no idea how it was supposed to be done. I did not know any rules. I just wanted to write. My first blog was a mess. It was like a journal where I wrote down my thoughts. Since I read a lot, I started writing and sharing about the stuff I read.
My writing was improving. So I decided to take blogging seriously. I made a website where I would write about different topics. Yet, I was still not able to write good articles. I needed help.
I started exploring other people's blogs: "What do they write about?" "How do they design their websites?" and "How do they come up with blog ideas?"
A Game-Changer
That was the time I stumbled upon a website that changed my entire writing journey. It was Medium.com.
Medium is a website where you can sign up (for free) and write as many articles as you want. It's like your personal blog, except you do not have to buy a domain or web hosting. You also do not have to worry about designing or coding.
Medium is like a community of writers where you can write and share your stories with other writers. You can also read the work of other writers. It was a game-changer for me. Why? Because I got to learn a lot by reading the work of others. I learned about writing, blogging, productivity, time management, investing, books, freelancing, and so forth.
On Medium, you can find content on any topic that you want. Since it is an open platform, anyone can write on any topic. However, the website's algorithm pushes the articles of "well-established" writers to the website's front page. By "well-established," I mean writers who have many followers and write good stuff.
A Sea of Information
When I began exploring Medium, it was a sea of information for me. There was so much content that I sometimes would get confused about what to read.
I would read mostly about writing and personal finance. Other writers ("well-established" ones) would share their writing journey. They would talk about things like:
How to write well?
How to develop a writing habit?
What tools/strategies to use for writing?
How to generate writing ideas?
How to earn money from writing?
What are the best personal finance books?
Every time I refreshed the page, new articles would pop out on my Medium page. I used to read articles on Medium every day. It was like reading the morning paper for me. Not a single day would go without it.
Medium is like social media for writers. You can follow other writers so that whenever they post new articles, you would see them directly on your home page. I began following a lot of writers.
Learning
I would not only follow the writers on Medium, but I would also explore their work outside of the platform. If they had personal blogs, I would visit them. I learned a lot just by landing on their websites. I would learn about design, writing structures, strategies, tools, and so forth.
For example, when I started my blog, I had no idea about email marketing. Most of the Medium writers would ask for my email address whenever I visited their blogs. Some even provided free stuff like ebooks, guides, video lessons, etc., in exchange for my email. I thought, "Wow! that's cool." Little did I know that it was email marketing.
Later, they would send regular newsletters to me. It was their strategy to keep me (and other email subscribers) engaged in their content. Few of them shared genuine content, and others would just fill up my inbox with crappy content. I unsubscribed to the ones that did not provide me value. Anyway, the point is that I learned about collecting emails from my readers. So I implemented that into my blog too. I also changed my blog design to a more decent one.
Personal Transformation
Medium transformed my life, not just in context to writing but in many other ways. Even though I do not know the writers personally, I felt connected to them because of their work. It showed me this whole other part of the world that I didn't know existed.
I still read Medium articles every day. As I said, I follow the work of many writers beyond Medium. I read their emails and follow their blogs regularly. I even found websites similar to Medium, where I can read and learn more.
The digital age has transformed how information is shared. Today, it is easy to consume content online. You can also learn any skill for free. For someone who loves writing, finding Medium was the best thing that happened to me.
Had it not been for Medium, I would still be struggling to write good articles. My writing would have taken a lot of time to improve. Maybe I would be searching for YouTube videos on how to write well. That would be the worst because I would be hearing people talk about structure, vocabulary, formatting, and all that kind of boring stuff.
On Medium, it is about learning by observing. Read, learn, do, repeat. That's the whole point of Medium, or at least that's how it has been for me.
How to Read Medium Articles for Free?
Before I conclude this post, I must clarify that Medium is not a free platform to read articles. To write, it is free. But to read, you need to pay a certain fee. Medium has a partner program that pays writers to write articles. It pays them based on engagement in their stories.
Medium allows you to read only three articles for free. After that, it will ask you to upgrade your account. However, there is a way you can read as many stories as you want on Medium for free.
To read premium articles on Medium, all you have to do is open the article in a private browsing window. If you are using Chrome, open the article in an incognito window. Similarly, almost every browser today has a private browsing mode.
But again, you can only read three stories in private-browsing mode too. If your three articles are over, close the previous private window and open a new one. You will be able to read another three articles for free. Continue this process and read as many articles as you like.
There are other methods, like using Chrome extensions, but this is the easiest one for me.
Final Thought
Medium is not only helpful for writers, but it is also helpful for readers, learners, teachers, students, programmers, entrepreneurs, and everyone else. As I said, it is a sea of information, and you can find articles on any topic. It is a great place to learn. Follow the writers who write about the topics you like.
If you like to write, you must sign up for Medium. If you live in a country where the Medium partner program is supported, you can also earn money writing on Medium. A lot of writers are making thousands of dollars per month just by writing consistently on Medium.
We are lucky to be able to consume high-quality information with a click of a button. I highly recommend you to sign up on Medium. It will be worth it.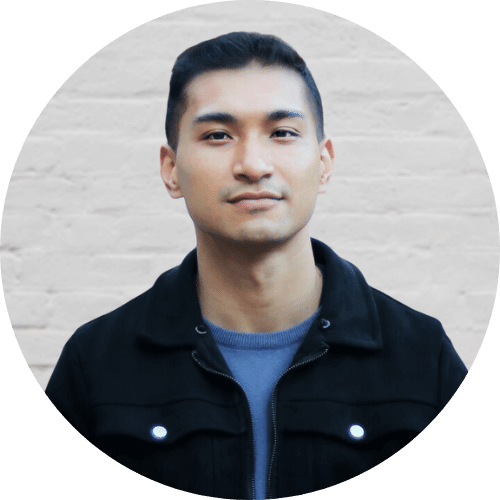 Biliz is a writer, creator, and entrepreneur. He writes about self-improvement and online writing. If you want to get inspired and learn more from him, subscribe to his newsletter. Also, check out his writing on Medium. See all his links here.