For the past couple of days, I have been writing at least one article every day. I have published 12 articles in 10 days in two of my blogs. Since I was writing constantly, I thought I would try something different. I decided to write for companies and businesses in Nepal.
I searched for companies and businesses that were looking for freelance content writers in Nepal. Unfortunately, I could not find much. There were very few content writing jobs in Nepal. I found a few marketing companies that were looking for content writers for their clients. But they did not mention any specifics. I tried to contact some of them. But I did not get any response.
There were no companies or businesses that were looking for content writers directly. It might be because I am new to this field that I was not able to find what I was looking for.
Or, was it?
Is Content Writing Dead In Nepal? (Or Has It Not Been Born Yet?)
Businesses are growing rapidly in Nepal. There are a lot of startup companies that are coming up with innovative ideas. Some businesses have introduced good products and services to the Nepali market.
To run any successful business, marketing is essential. With good marketing strategies, a business can reach out to a lot of people. Digital marketing is the "new-age marketing". Businesses in Nepal have started using digital marketing strategies, which is good.
Content writing is a small part of digital marketing. But it is one of the best marketing strategies a business can use to reach out to its target audience.
When I was looking for freelance content writing jobs, I found that businesses in Nepal did not focus on content writing as much. Most of them have been using the common forms of digital marketing like social media marketing and paid advertisements.
While these forms of digital marketing might be effective in the short-run, they might not be as effective in the long-run.
Content writing is one of the simplest and cheapest forms of marketing.
Content is King
You might have heard this saying, "content is king". It was originally said by Bill Gates in an essay that he wrote in 1996.
The more content you create, the more your business will grow. You will be able to reach out to more people through your content. Bill Gates said the line at the time when the internet was just starting to rise. He knew that the internet was going to change the way content was created and distributed in the future. And, he was right.
In today's scenario, creating content has a lot of benefits. It can help your business to:
create brand awareness,
rank better on search engines,
find new customers,
generate more traffic and subscribers,
sell or distribute products/services, etc.
How Content Writing Can Help Businesses And Companies Grow In Nepal
Businesses in Nepal should start making more content. The best way to do that is through content writing.
Content writing helps create brand awareness. People will know about your business, products, and services. They can also be up-to-date about your new products/services.
Written content can help business websites rank better on search engines. For this, they need proper keyword research and SEO strategies.
Businesses can boost sales through lead generation if their content has a wide reach.
Written content can be converted into other forms of content like video, audio, infographics, social media posts, presentations, animations, etc.
1. Create Brand Awareness
Content writing is one of the best ways to create brand awareness. If you have a business, you can provide relevant information about your products, services, locations, updates, etc. to your audience through content writing.
If you have a product or service, write about it. Give the people detailed information about it. You can also teach people about your relevant market. For instance, suppose you have a digital marketing company. You shouldn't just focus on finding clients and doing their work. You could also educate people on digital marketing—what it is, why it is important, what are the strategies, so on and so forth.
2. Rank Better On Search Engines
The best way for your business website to rank at the top of a Google search result is by creating written content.
Google (and most other search engines) prioritizes whichever website has the best and the most relevant keyword. It also sees whose website is popular on the basis of web-traffic. You need to create good content with proper keyword research on your website. Then, you need to get more traffic to your website. This will help your website rank better on Google and other search engines.
For this, the best strategy is SEO (Search Engine Optimization). SEO is one of the most popular aspects of digital marketing. It is also the most important. Content writers should have a good knowledge of SEO.
3. Boost Sales
The ultimate goal of a business is to sell its products and service to its customers. Content writing can help in doing so through lead generation strategies.
If your website has great content, readers will want more from you. To give them what they want, you can collect emails from your visitors. The goal is to convert readers to customers. How can your business help them? What can you offer them? Identify their needs and start giving them what they want.
But remember, your content has to be valuable for the readers to trust you.
4. Helps Create More Content
Written content can be used to create more forms of content. From a single article, you can create more content like a video, podcast, infographic, social media post(s), animations, etc.
Some people prefer watching videos instead of reading articles. Others might prefer listening to podcasts. The more forms of content you can create, the more people you can reach out to. This will help you build a more engaging audience on different platforms.
Hear Me Out—This Is Important
If you have a business in Nepal, you need to stop relying only on paid advertisements and social media marketing. Instead, you need to start creating more content. Content writing should be a top priority if you want to see growth in the long run. It is a slow process but it will benefit in the future. Paid advertisements are shortcuts that might seem to be effective now. But they might not be effective in the long term.
Most businesses in Nepal are focused only on making money (which is fine because the ultimate purpose of a business is to make money). But they could be making a lot more than what they are making now.
As I said, content writing is the easiest and probably the cheapest form of marketing. Businesses should hire content writers who have good knowledge of the business' products and services. These writers should also know how to use SEO and other forms of digital marketing strategies.
To start, you need to build a good website for your business. Then, add a "blog" section to it, hire a content writer, and start writing content. Make more content from that content. Reach out to more people by sharing your content. Turn readers into customers and grow your business.
I was a little sad to know that businesses and companies have not been creating more written content. Most companies do not have a "blog" section on their websites. These websites do not have any relevant content except for the basics. There are a lot of freelance content writers but there are very few content writing jobs in Nepal. The reason for this is that companies are not aware of the importance of content writing.
Hopefully, this article will be helpful in bringing awareness to the companies and businesses in Nepal about the importance of content writing.
If you would like to hire me as a freelance content writer for your business, you can email me personally at biliz@bilizmaharjan.com or kindly drop your message here.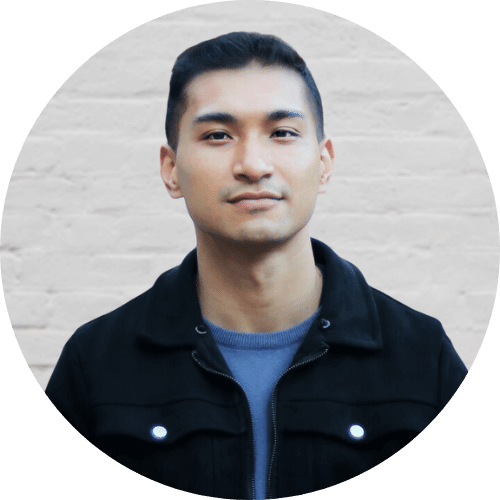 Biliz is a writer, creator, and entrepreneur. He writes about self-improvement and online writing. If you want to get inspired and learn more from him, subscribe to his newsletter. Also, check out his writing on Medium. See all his links here.